PHALABORWA, NOT JUST A MINING TOWN
Phalaborwa, on the doorstep of the Kruger National Park in the wild and wonderful northern reaches of Limpopo, is not just a mining town. Phalaborwa is a unique melting pot of vibrant culture, incredible food,warm hospitality and a wide range of accommodation options just a stone's throw away from Kruger National Park's Phalaborwa Gate.
From a craft distillery tour to a river safari, there is so much on offer in this town of two summers.But to get a 360 degree view, venturing off the beaten track is where you will find the magic. A real-time experience of local culture can be found in meeting the people behind the gourmet meal or delicious traditional lunch…. a dancing performance or guided Bush walk.
Apart from the primary attraction of its proximity to the Kruger National Park, what makes Phalaborwa unique, is the people…the warmth of the characters you meet when you take the time to engage and connect…it's in the hospitality, the food and the distinctive local vibe infused into every experience.
Whomever you meet and whatever you experience, you can be certain that this old mining town has something surprising to delight you.
So don't just pass through next time, stay a while…and experience the real magic of Phalaborwa
True Nature
There is a certain rhythm here in Phalaborwa,a pulse that connects to the beating heart of Limpopo Province. It's a wild place, with the Phalaborwa Gate to Kruger National right here on our doorstep. But more than that, what makes Phalaborwa unique is areal local vibe infused into every experience.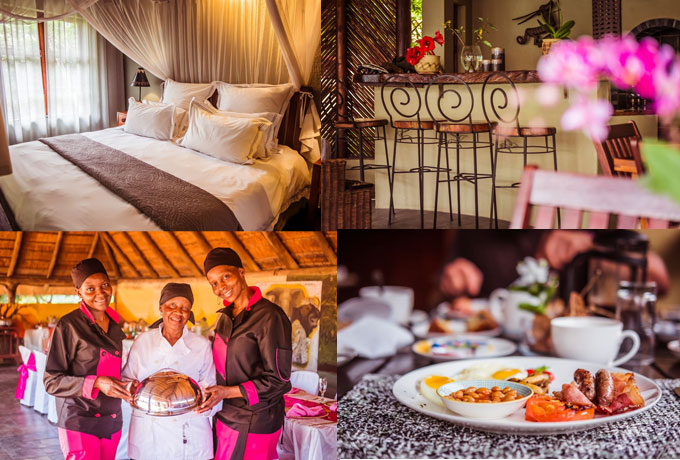 As a great alternative to staying overnight in the Kruger National Park itself, Phalaborwa has accommodation to suit every traveller's pocket, from a luxurious Five-star Lodge, to vibey Safari units or hospitable home stays.
With many accommodation options situated just a stone's throw from the entrance to the Phalaborwa Gate, visitors can get the feeling of being in the Kruger Park, but also enjoy an affordable stay with all the bells and whistles.
What's more, you can book some of the more unique park activities, like night drives and guided bush walks directly with your Phalaborwa lodges. Your hosts love Phalaborwa's laid back atmosphere and have been hosting visitors for decades so you know that they are going to make your Bush-break both memorable and magical.
Apart from the main attractions in town, venturing off the beaten track is where you will truly connect to the heartbeat of Phalaborwa. Through real-time experiences of local culture you can truly immerse yourself in the way of life in this Bushveld town.
From visiting local arts and crafts cooperatives in Namakgale, to a delicious traditional lunch at Chef Eddie's or Suzy's Kitchen in Lulekani you will be warmly welcomed and enjoy the true flavours of the town.
After enjoying a dip in the cool waters of Epic Water Park in Mashishimale you can witness a traditional dancing performance in the village as the sunsets on Ba-Phalaborwa. This old mining town has soul and it shows!
Dig in and discover the magic of Phalaborwa right here.
Refuel
From gourmet meals tantalising your tastebuds to local and lekker grills or a traditional food sensation,Phalaborwa has something for everyone. You will find a world-class restaurant with delicious meals and delectable desserts, crafted to be a mini work of art. Or you can create your own gourmet feast from the local produce in the local deli and distillery. Make your family happy with generous portions of Chisa Nyama or slow roasted venison … whatever your preference for a taste sensation, you will not be disappointed in Phalaborwa.